Following on from a recent case study post, a discussion broke out in the comments about the overlap between limerence (as understood from a neuroscience perspective), and spiritual interpretations of intense emotional connections. In particular, limerence was compared to a currently popular concept in spiritual circles: the idea of a "Twin Flame".
A Twin Flame is different from an everyday soulmate. The idea is that on some occasions you can meet people who you connect with so powerfully that it can only be explained as meeting your soul's twin. The theories I've seen are that – literally – one soul has been split into two bodies and that you are recognising that other fragment of your own soul when you meet this special person.
Explanations depend on the spiritual framework employed, but it can either be that a soul split in two at the beginning of eternity [sic] and is constantly seeking reunion, or that some souls incarnate into two separate bodies at rebirth.
Now, obviously, these concepts are not compatible with a scientific world view, but for now let's just sidestep that discussion. Instead, let's focus on the similarities in reported experience between limerents and people who believe they have found their Twin Flame.
A little background
The Twin Flame concept seems to have arisen from the experience of meeting someone that seems so especially complementary that the extraordinary emotional connection must be evidence of spiritual union. There are many books, websites and videos out there explaining how to know if you have met your Twin Flame, and they usually present lists of signs ("you finish each other's sentences!") and symptoms ("you feel emotionally safe with them"). Collectively, there seems to be a consensus around a few key indicators:
You have a rapid and and powerful sense of affinity after meeting, experienced as a "recognition that you are coming home" or "feeling of rightness".
You have an unusually intense emotional connection, and an overwhelming urge to be together.
If you attempt to separate, it will be painful, and probably unsuccessful. This is a bond that cannot be denied.
You have a strong intuitive sense of what they are thinking and doing even when away from them.
You have a strong desire to fuse your lives and are happy when isolated together away from the world.
In the previous discussion thread PS did a great job of deconstructing a popular article on the stages of a Twin Flame connection in comparison to the phases of limerence. The overlap in experience is obvious to any regular LwL readers:
The sense of rapid and powerful affinity is basically the glimmer.
The unusually intense connection and urge to be together results from the neurochemistry of infatuation.
Pain when separating and a desire to deeply bond, is uncertainty coupled to desire for reciprocation.
It's pretty clear therefore, that limerence can explain a lot of the signs and symptoms of Twin Flame beliefs, but there are some subtleties and loose threads too.
Let's pick at them!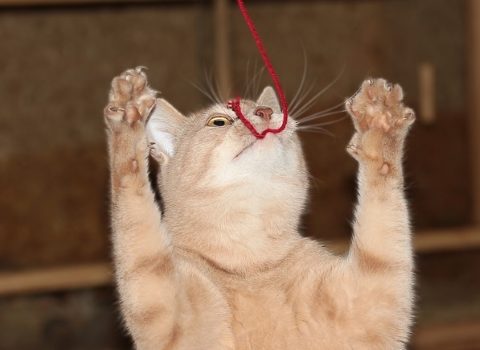 When could limerence best fit twin flame symptoms?
For all the overlaps between the ideas there are some dissimilarities too. Twin Flames are supposed to recognise each other, but many limerents have suffered the cruel sting of an LO who is ambivalent about their feelings. Limerence can definitely be one-sided.
Twin Flame connections are also supposed to be spiritually elevated above petty concerns like jealousy, but limerents are often fiercely jealous of other people flirting with LO if their confidence in reciprocation is shaky.
Twin Flame thinking seems to require reciprocation to make sense. At one level this would seem to limit the duration of limerence, because "ecstatic union" is self-limiting when uncertainty is removed. So, mutual limerents may feel they have met a twin flame, but the flame should snuff out within a few months or years – rather spoiling the whole "reunited soul" theory.
No, I think the most powerful overlap would come for the following scenario: a person who is married, but becomes mutually limerent for someone new, and they were not limerent for their spouse. That seems like the killer combo to me.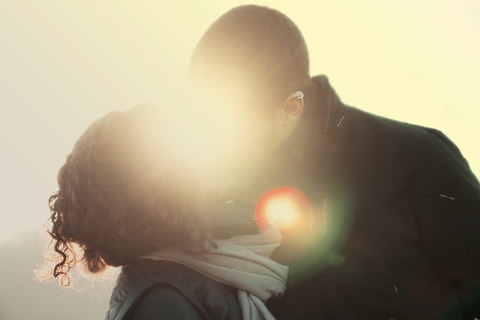 Why is the twin flame concept appealing?
Limerence is an exceptional experience. It is out of the ordinary. Your perceptions change, the world transforms as your mood rises to euphoric heights or drops to crushing lows, your emotional landscape is transformed, and the LO that has caused the change in your worldview blazes in the centre of it.
As an experience, it does rather demand some sort of explanation.
One very appealing explanation is capital-R Romance. The framework that explains love as a transcendent, numinous force; evidence of divinity. That explanation means our feelings of extraordinary connection are sublime. They are grand passions, validating the strength of our feelings, justifying our pursuit of our LO, indeed demanding that we bring the spiritual union into consummation.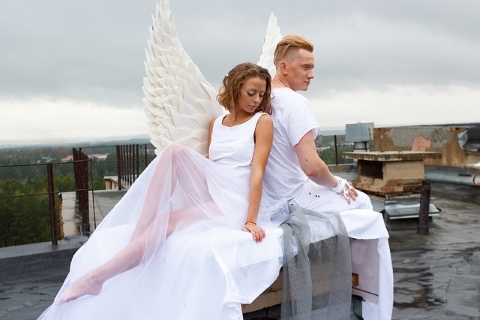 As humans, we do search for the sublime. When touched by it, through music or art or love, we are enriched. What a seemingly noble way of reconciling the conflict of limerence for someone we should be forsaking (if our wedding vows have meaning).
It's a psychologically seductive way of resolving cognitive dissonance.
Circular reasoning
Another way that limerence and twin flame thinking can align is through the likelihood of circular reasoning. For example: one of the commonest manifestations of limerence – the thing that makes other people around you think "ah ha! Those two are up to something" – is the tendency to adopt the mannerisms, opinions and attitudes of your LO. It comes from spending lots of time talking with them, thinking about them, idealising them, and generally conferring special significance on everything that they say or do.
The idea that you have a "strong intuitive sense of what they are thinking and doing" comes not from soul connection but from very attentive study of LO and their behaviour, combined with willfully changing your own behaviour in a subconscious attempt to get closer to them.
Even worse: the intuitive sense is often a total illusion. You are sure you know what they are thinking and feeling because you have a very highly developed "model" of them in your head. Every time you correctly guess what they are doing you take that as evidence of a magical connection, every time your guess is wrong you incorporate it into your refined mental model of LO and think you know them even better.
Finally, another inbuilt circular argument is when limerence starts to fade or sour. If you are in conflict with your LO but still crave them, that's evidence of your fractured soul trying to heal its old wounds (which have been opened by the Twin Flame connection). If the extraordinary attraction fades, that's evidence that in fact this wasn't a twin flame, it was only a soulmate. And that last get-out clause also explains the fact that you can become limerent for many people; this isn't a Harry Potter Horcrux scenario with soul fragments all over the place, it's a misreading of the signs.
---
So, I've kind of gone snarky at the end, but only because theories that explain everything and can't be disproved really annoy me. And that brings me back to the conflict between science and spirituality when it comes to understanding love and limerence. I have things to say about that, but goodness me look at all the words I've already typed out.
In summary: Twin Flames is a very potent idea for conflicted first-time limerents.
To be continued…