Following on from last week's post, I've been wondering about the circumstances and conditions that can push limerence into a descending spiral of addictive misery. It certainly seems to be true that there must be a reason why limerence can't be simply consummated, if it's really going to churn up the psychological silt and bring on the punishingly intrusive thoughts.
Most often, that reason is identified as uncertainty, but when I've talked about this in the past I've sort of used "barriers" and "uncertainty" interchangeably as impediments to disclosure and/or consummation. But I think there is a difference between these two ideas, which is worth exploring.
1) Uncertainty
So the classic type of uncertainty that fuels limerence is mixed signals from an LO. You think they like you, and sometimes they say or do something that makes you sure, but then they cool off and act aloof and uninterested. Or they flirt with you, but then you see them flirting with someone else too, and so you wonder are they flirting with me because I'm me, or are they flirting with me because they're a flirt? Or they say that they like you but also that – sigh – "you know, things are, like, really complicated at the moment, and anyway I'm a mess and you should stay away from me!"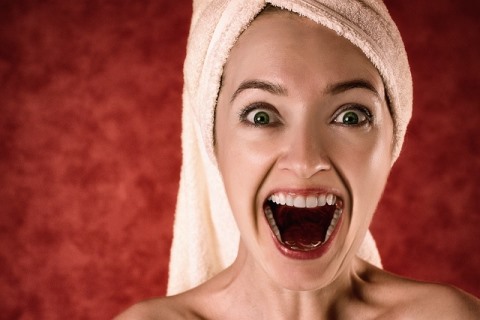 The point here is that uncertainty about reciprocation comes from their behaviour, making it hard to judge how into you they are. This is a super potent driver for reverie. Hours of wasted brain time spent on replaying the last encounter with them (what they said, and how they acted, and what you said, and – d'oh! – if only you'd said something else!). Hours more rehearsing new things that you could say or do the next time you see them. Trying to find just the right tactics to get them to reveal the depth of their feelings, but without fully revealing your own feelings, obviously. Till you're sure.
This is a perfect storm for crazy-making rumination, and also keeps them firmly front-and-centre in your mind.
2) Barriers
Uncertainty itself is a kind of barrier, in that most people don't feel confident to act until they have a better idea of how well reciprocated their feelings are. But actually, in principle, it's a trivially-surmountable barrier. Because you can just ask LO directly.
Real barriers are of a different class. Here, there are external reasons why you cannot act. The commonest, of course, is that one or both of you are married. So, social, moral, personal and practical barriers prevent you from consummating any mutual feelings. Another barrier could be literal distance; if you are unable to connect with them except through electronic means. Or a language barrier. Or a religious barrier. Or a hostile family.
The reason that barriers are a different category from uncertainty, is that the impediment to consummation is imposed on you. You could be mutually limerent, but the barriers make you unable to act. It's easy for this kind of conflict to slip into the "star-crossed lovers" archetype in the limerent's mind, where onerous duty fights against burning desire. And we all know how reliably that scenario extinguishes mutual passion.

Another question follows: which of the two (uncertainty or barriers) is worse for deepening limerence? Obviously, it will depend on the limerent, but if I were a betting man I'd back barriers. It's so easy to fall into romantic notions and archetypal stories, if you feel that there is a good possibility that you actually could have what your addicted subconscious is screaming for, if only you were free to act, if only your life had played out differently. And that "if only" leads to the next scenario…
3) Uncertain barriers
Divorce is a thing. So are affairs. Aside from death, there is no such thing as an insurmountable barrier to limerence. Barriers actually pit your moral sense against your deep drives; your Superego against your Id; your executive against your lizard brain. However you want to frame it, the point is that earlier life decisions, existing commitments – higher level goals – are in conflict with an emotional assault that is pushing you to pair-bond with someone new. Forbidden fruit. Your classic test of character.
Of course, this blurred category may also be externally imposed. If your LO is married, but attracted to you, they may be behaving erratically not because they are a flake, but because they feel guilty. The strength of most barriers is flexible, and so they sort of have uncertainty built in.
So what's the answer?
I think it's useful to discriminate between the "pure" uncertainty of a flaky LO and the complex uncertainty associated with external barriers, because it will help you understand what you are up against if you are trying to get over your limerence. Of course, you may be blessed with both problems, or maybe even a third scenario where you are not sure if you would want to be with LO, even if the barriers were removed. Maybe you're the flake!
Regardless, the answer, of course, with crushing predictability, is purposeful living. Uncertainty evaporates if you make your own decisions with purpose. If LO is ambiguous, you are certain. If they carry on equivocating, then you need to move on and protect yourself from the life-sapping limbo of limerent reverie.
If there are barriers in your way, you decide which of your commitments are the most important to you, and act accordingly. And act with integrity. If your marriage is over, end it gracefully, and then see if LO is interested in the single version of you. If instead this fraternization with LO was just supposed to be a titillating diversion that has ended up going terribly wrong – well then acknowledge your poor choices, recommit to your marriage and get away from LO.
Problems that once felt like highly complicated and thorny dilemmas can turn out to be embarrassingly straightforward once you start being honest with yourself, and start acting with purpose.