April 2022 update:
The quiz developed in this post has now been set up as a complete limerence survey: available here
---
I occasionally receive emails from people who are going through a romantic crisis, asking "Is this limerence?"
My initial reaction is often surprise, as my correspondent seems to be describing an absolutely classic episode of limerence – so surely it's obvious? But then I remind myself that it's just possible that other people are not quite as immersed in limerence and all its consequences as I am.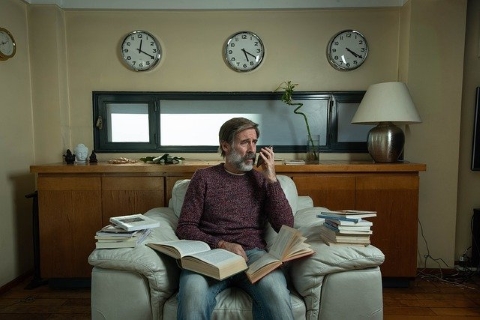 It strikes me now that these people have a point. There isn't really a definitive way to decide whether or not someone is a limerent, other than pointing to Tennov's list of symptoms and asking whether they resonate for them.
One solution – albeit not a terribly scientific one – is to repurpose that list as a sort of quiz, where yes/no questions can be used to pinpoint the defining features of the limerent response to romantic attraction. This seemed like an idea that could be both useful and fun, so here is my current attempt:
Have you ever experienced the following situations when becoming romantically infatuated with another person?
I become nervous and excited when I am with them – my heart races, and I feel sweaty and clumsy
I often crave solitude so that I can spend time fantasising about them
When they are happy and friendly towards me, I feel exhilarated and "high"
When they are cold towards me, I am anxious and feel panicked
The whole world seems brighter and more colourful since I met them
I am more energetic and optimistic since I met them
Being with them is the most desirable thing in my world
They are an extraordinary person, and I like the fact that I can see this while others cannot
I frequently worry about whether they like me as much as I hope
When I worry that they do not like me, I calm myself by remembering a happy encounter with them
I am not romantically interested in anyone else since I met them
My feelings for them are much more powerful that any other interests in my life
I really want them to feel the same way about me as I do about them
I often find it hard to concentrate on what I am doing because I am distracted by thoughts about them
All romantic movies and songs make me think of them now
I sometimes feel as though they are with me in spirit even though we are apart
Their possessions, and places they have been, have special significance for me
I cannot stop thinking about them, even if I want to
I sometimes neglect my responsibilities to get more contact with them
I act more impulsively when I am with them
Twenty questions seems like a nice number, but are they the right ones? Well, this post is an attempt to find out, and a plea for feedback.
Here are the three things I most want to know:
Did any of these options NOT resonate with your experience of limerence (or are any poorly worded)?
Do any of these statements seem generally true about early love, rather than being distinctive of the manic, obsessive infatuation of limerence? (feedback from non-limerents would be really appreciated here)
Are there any better questions that I have missed?
Thanks in advance!